No matter if you have just moved to the area, you've been here your entire life, or you're just passing through, we'd love to have you join us for any of our worship services or small group Bible studies. Our church family regularly gathers together on Sundays and Thursdays, be sure to check our church calendar for changes.
Service
Times
Worship with Us

Sundays at 10 AM and 6 PM

Study the Bible with Us

Sundays at 9 AM
Thursdays at 7 PM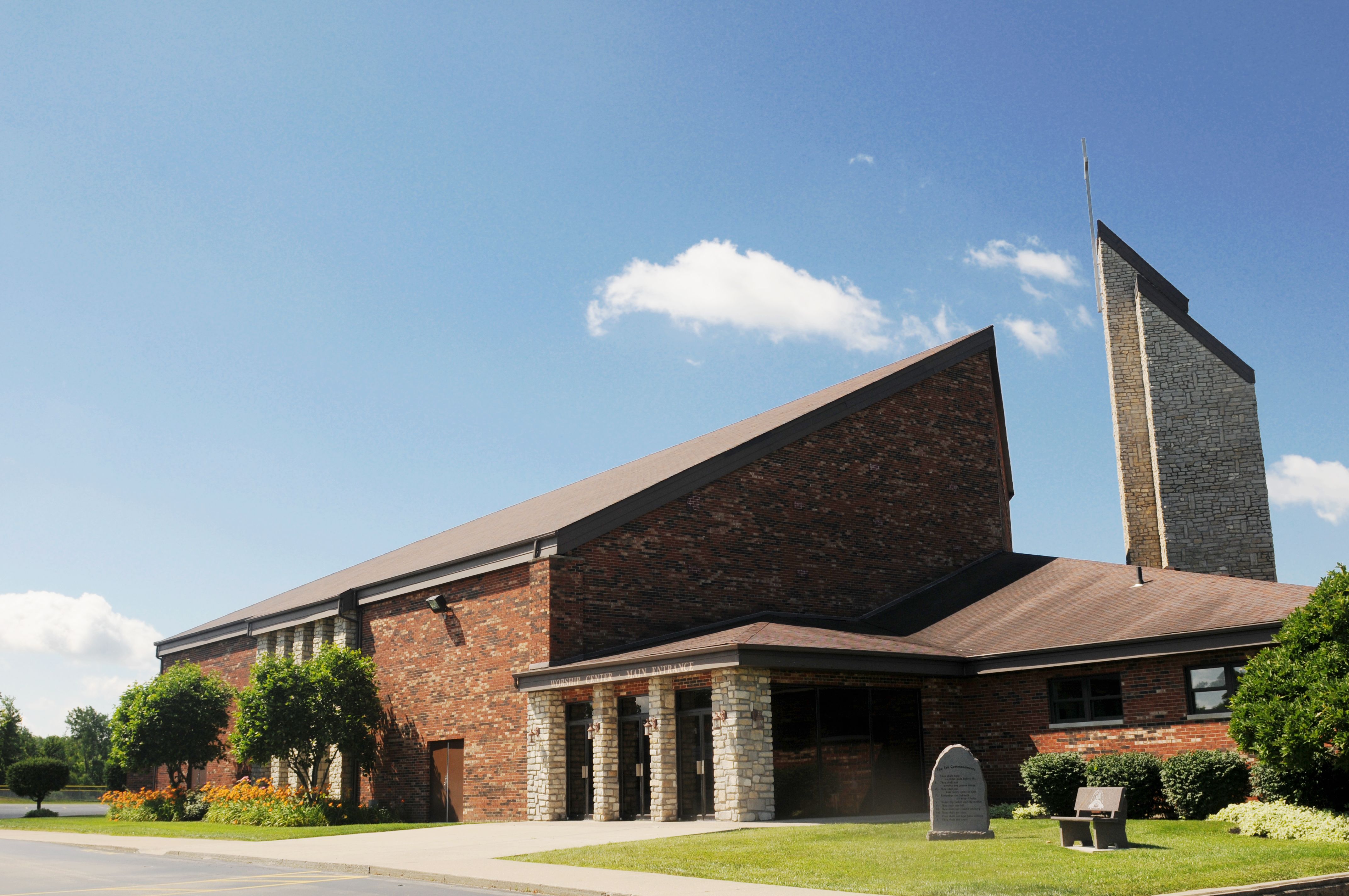 Campus
Location
First Baptist Church of Milford
1367 Woodville Pike
Milford, OH 45150
1367 Woodville Pike
Milford, OH 45150

8 AM to 4 PM
Monday to Friday
Campus
Facilities
For Sunday services, all adults and young children (age 0 to 5) meet in our main church building. First graders through high schoolers begin in our student ministry building at 9 AM, and teenagers join us in the main auditorium for worship services at 10 AM.
If you're wondering about the other buildings on our campus… In our printing and distribution center, we print and deliver Bibles to people all over the world–free of charge. In our student ministry building, we educate young people to flourish in their understanding of God's Creation and application of God's Word to everyday life.
We're ready for your whole family.
From the moment you're greeted at the door, we want you to feel welcome at First Baptist. One of our qualified volunteers can direct you to our nursery or lead you to age-appropriate classes for every member of your family. We know that coming to a new place can be overwhelming, so we will do our best to make sure your experience is safe and comfortable.
We're following Jesus together.
Each Sunday, we want our whole church family to be a part of following Jesus. We sing together; we pray together; we serve together; and we grow together. We believe church should be something people do in community with others.
We're applying the Bible to everyday life.
We believe the Bible is relevant to our everyday lives. Our worship, teaching, and preaching are aimed at helping you understand how God's truth should impact you on a personal level. We're not interested in talking above your head or acting like you need a degree in theology to know God. We want to help every person take their next step in following Jesus today.